Red Cracket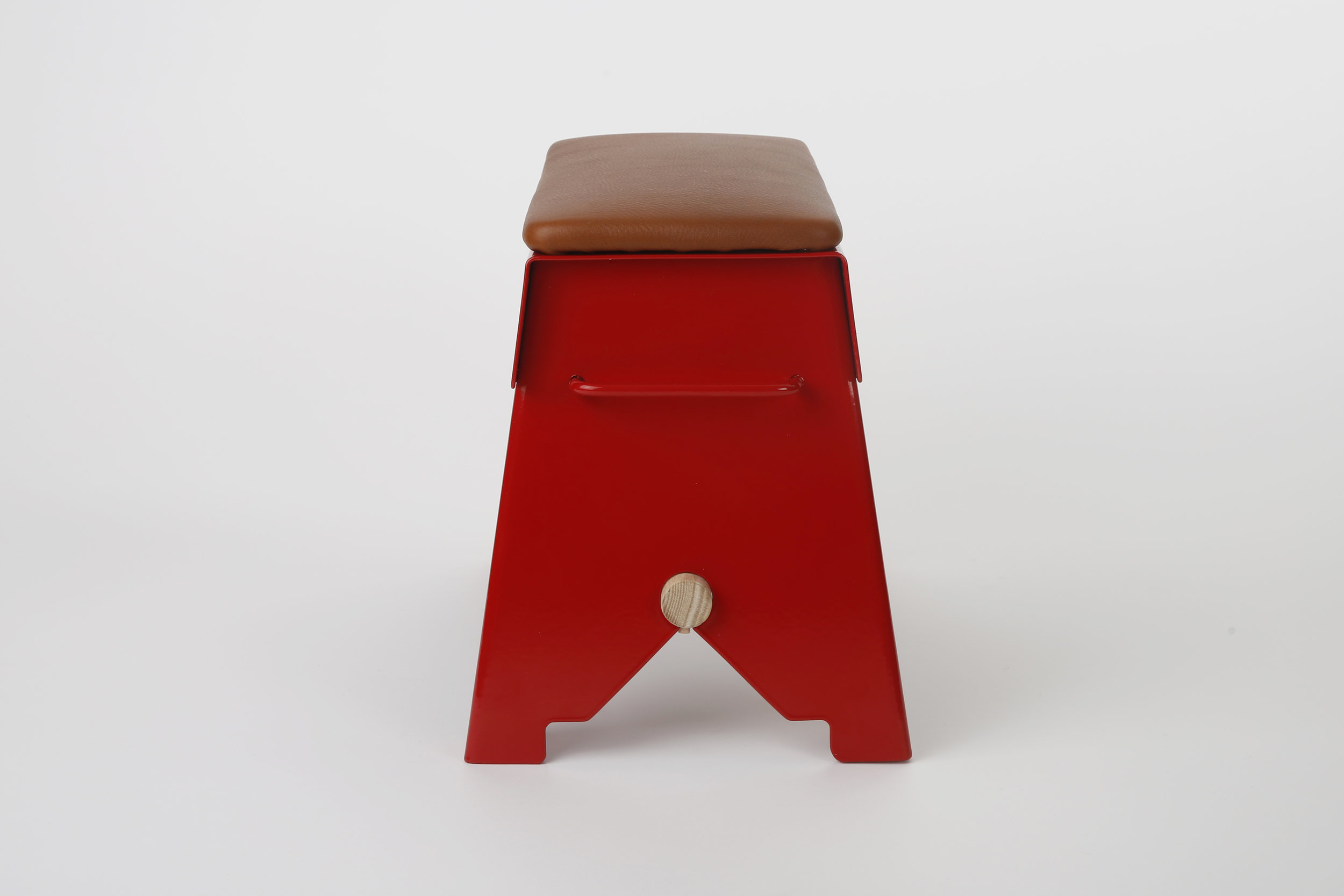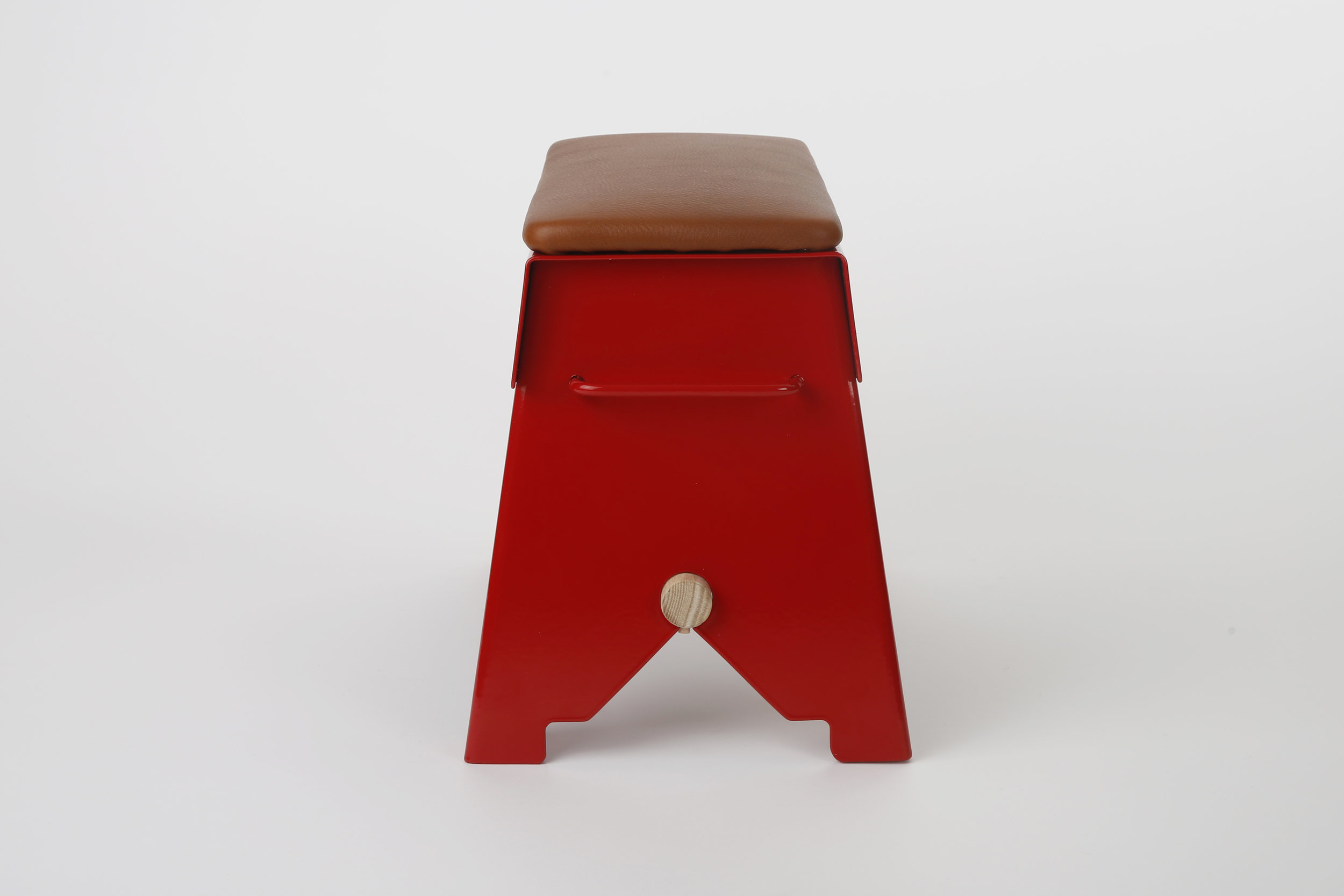 Red Cracket
This Red Cracket is made from Powder Coated Steel with a Tan Grained Leather Seat pad.
Cracket is a colloquial term used throughout the North East of England for a small stool.
The Cracket was used in the mining industry as a multi functional utilitarian object. From humble beginnings the stool evolved to be used in miner's cottages and houses throughout the North East, these stools became a faithful piece of household furniture.